Welcome to Hôtel de France, an historic building surrounded by flowers in a gorgeous setting. Our recently renovated 22 rooms and one suite invite you to enjoy simple, yet elegant design.
Inspired by the beauty of the Loue Valley's landscapes and nature, each room immerses you in the world of fishing. The old part of Hôtel de France, dating from the 16th century, houses elegant rooms. The newer wing of the building, built in the 19th century, has several rooms with a fishing theme, decorated in honour of countries and regions known for fishing. Let yourself be transported from Ornans to Canada, England, the Caribbean, Provence or Chambord.
Hôtel de France in Ornans, in the foothills of the Jura, provides all the charm and comfort you need for a family trip, romantic getaway or business trip. Our rooms are fully equipped with air conditioning, flat screen TV, telephone, wifi. Toiletries with eco-pumps are provided in the bathrooms.
We regret the difficulty we have had until now in accommodating guests with limited mobility, due to the architecture of this historic building. But we have been granted permission to construct a lift. We will start construction as soon as possible in order to improve accessibility of our rooms.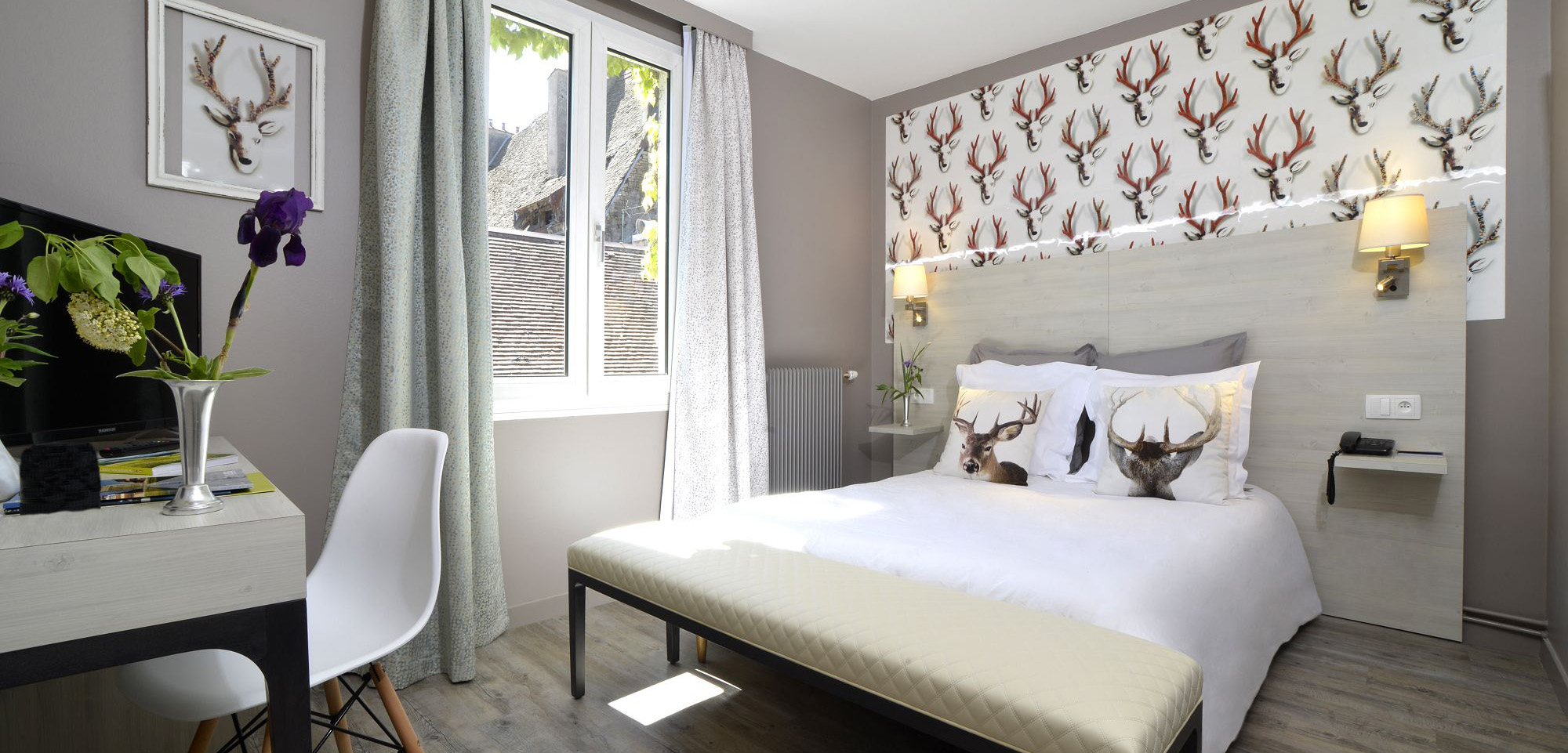 Opt for the authenticity, charm and style of our comfort rooms located in the old building, an historical landmark.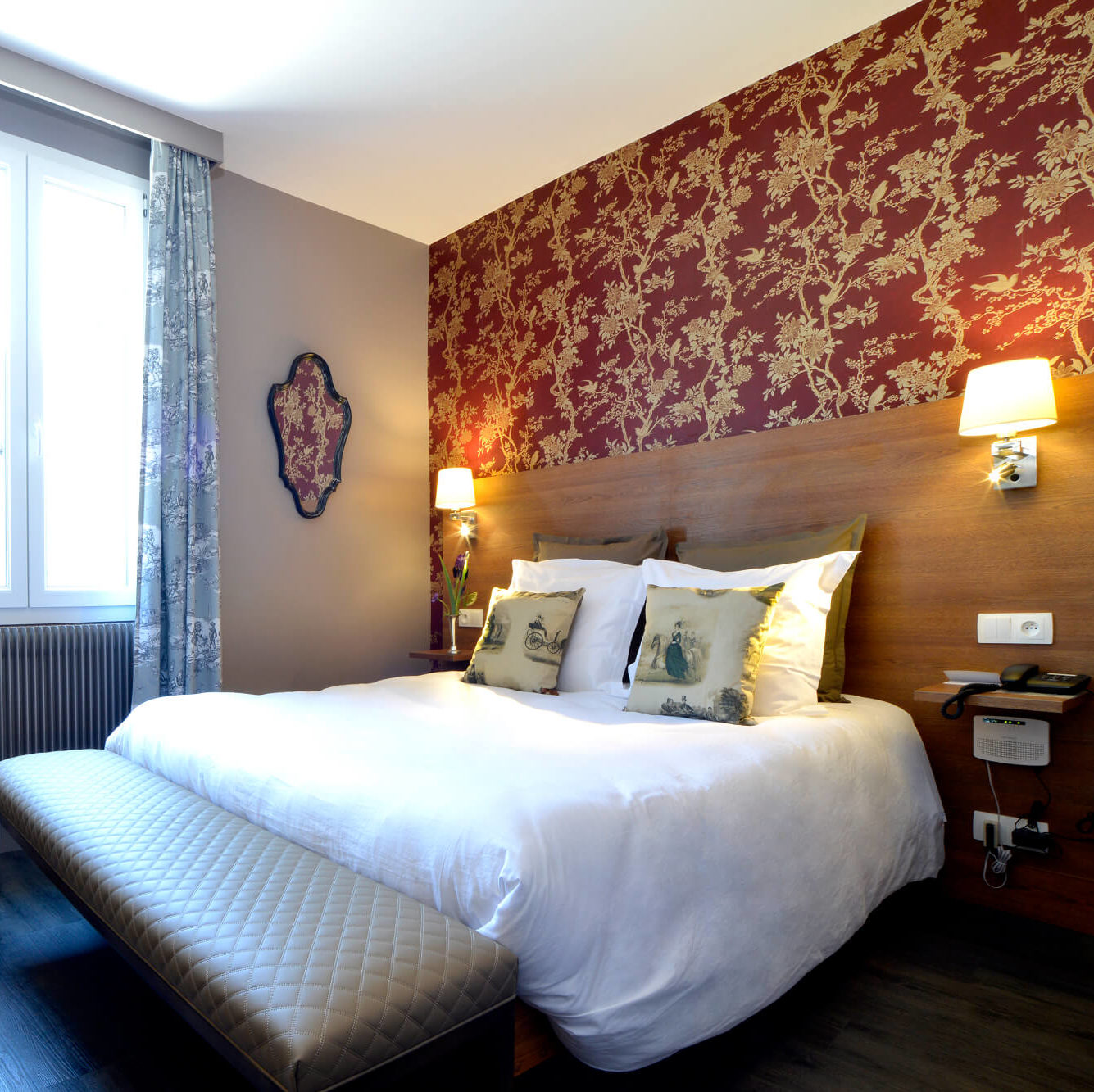 Fall for the tranquility of our spacious rooms decorated in honour of countries or regions famous for fishing (Caribbean, Florida, Norway, Provence).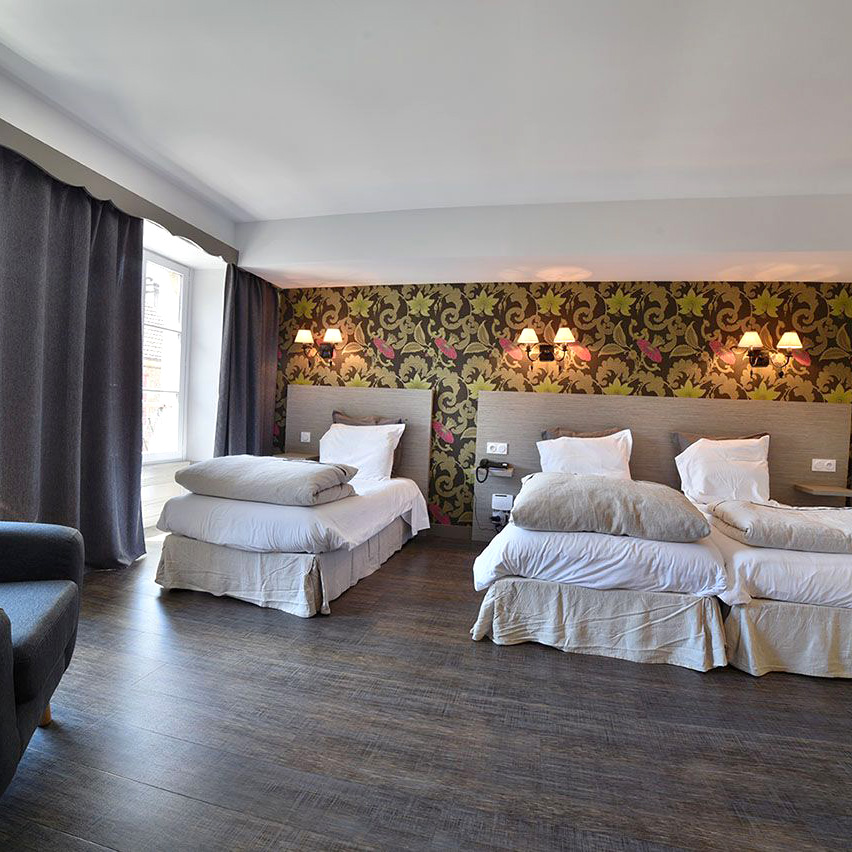 Choose our spacious triple rooms with simple decor for your stay with three people, family or friends.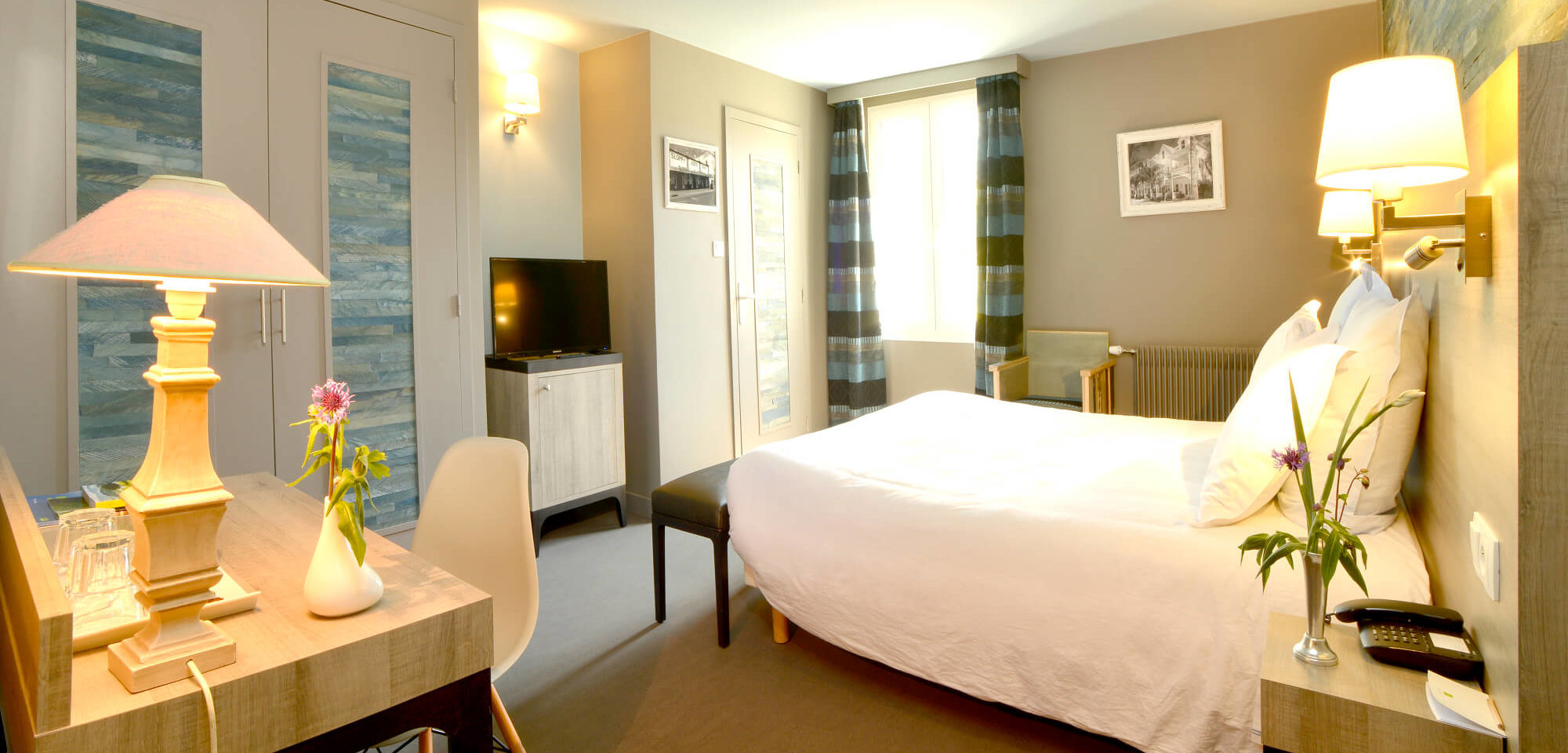 Discover our spacious and fully equipped family rooms for a stay in the Loue Valley.