Made famous by the painter Gustave Courbet, the Loue Valley is a jewel of nature in the Doubs, Franche-Comté. The Loue Valley is the region's leading tourist destination and is renowned for its historic villages, such as Ornans, Lods and Mouthier-Haute-Pierre, and its rivers, which are famous for fly fishing.
The roads to Ornans wind through the valley that houses the source of the Loue and are lined with viewpoints offering sublime panoramic views of the region. Popular with bikers and hikers alike, the Doubs is a great place to enjoy nature.
Many charming villages dot the Loue Valley. Ornans is one of the most beautiful villages in France. Called the Little Venice of Franche-Comté, this village is home to Hôtel de France. Many activities and places to visit await you near Hôtel de France that will make your family or friend stay in the Doubs exceptional.
Royal Saltworks at Arc-et-Senans, a UNESCO World Heritage Site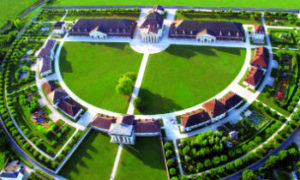 Built between 1775 and 1779, the Royal Salt Works at Arc-et-Senans bears witness to salt production in the Doubs during the 18th century. This arch, built by architect Claude-Nicolas Ledoux, has been a UNESCO World Heritage Site since 1993. This architectural monument, renowned throughout the Burgundy-Franche-Comté region, is now home to the Claude-Nicolas Ledoux Museum with temporary exhibitions and a wide range of events. The Royal Saltworks at Arc-et-Senans is an easy 45-minute drive from Hôtel de France.
Dino Zoo, where you can discover prehistory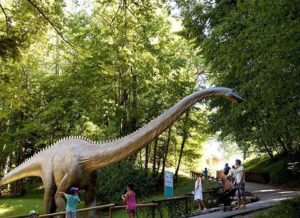 Near Ornans, Dino Zoo theme park takes your family back to prehistoric times. Located only 12 km from Hôtel de France, Dino Zoo invites you to spend a day retracing the history of evolution. Learn about dinosaurs with rides, 4D cinema and prehistoric activities.
Via Ferrata, Climbing the Ornans Cliffs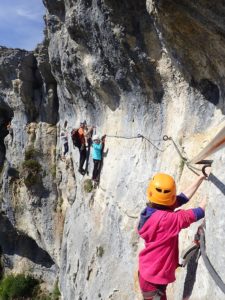 La Roche du Mont via ferrata in Ornans takes you high above Ornans and the valley during your stay with family, friends or colleagues. Accessible to adults and children alike, via ferrata is a fun, athletic activity and a great way to explore the Doubs countryside. La Roche du Mont is easy to get to from Hôtel de France, a favourite of climbing enthusiasts of all ages.